Ayman Jarjour, Classical Guitarist
Ayman has performed solo and with a wide variety of musicians in the Middle East, Far East, North America, Europe and Africa.
You can listen to recording samples, download tracks or buy a CD here: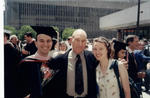 Graduation from Juilliard with Patrick Stewart who delivered the graduation address.
Photo below by Chelin Miller. Taken in Lancaster House, London
Repertoire
Ayman performs a wide range of the classical guitar repertoire, ranging from the traditional Spanish/Latin American, through Baroque and Classical, to contemporary music. Some examples can be found in his CD.
Concert Dates
For details please email ayman@aymanjarjour.com or check
facebook.com/ayman.jarjour
Future events:
2018
13 January. Menstrie, Scotland (Parish Church at 14:30)
4 February. Stirling, Scotland (Smith Art Gallery and Museum at 3pm)
18 March. Dunblane, Scotland (Dunblane Cathedral at 3pm)
27 May. Dunblane, Scotland (Concierto de Aranjuez)
Past events:
2017
11 November, Dunfermline, Scotland
28 October. Kinlichleven, Scotland
28 October. Edinburgh, Scotland
22 October. Hammana, Lebanon
21 October, Beirut, Lebanon
16 October. Beirut, Lebanon
1 October. Mons, Belgium
30 September. Brussels, Belgium
29 September. Edinburgh, Scotland
21 September. Edinburgh, Scotland
26 August. Edinburgh Fringe
25 August. Perth, Scotland
5 August. Edinburgh Fringe Festival
19 July. Manchester, England
1 July. London, England
30 June. Dundee, Scotland
28 June Glasgow, Scotland
27 June. Edinburgh, Scotland
24 June. Alloa, Scotland
22 June. Alloa, Scotland
20 June. Glasgow, Scotland
11 June. Milngavie, Scotland
1 June. London, England
28 May. Dunblane, Scotland
18 May. Edinburgh, Scotland
13 May. London, England
23 April, Muckhart, Scotland
12 April. Cairo, Egypt
4 March. Kippen, Scotland
3 March. Dunblane, Scotland
19 February. Comrie, Scotland
5 February. Stirling, Scotland
2016
19 November. Basel, Switzerland
13 October. Stirling, Scotland
1 October. Doune, Scotland
10 September. Burnham, England
4 September. Rannoch, Scotland
1 September. Stirling, Scotland
6 August, Edinburgh Fringe
5 June. Stirling, Scotland
26 May. Teddington, Greater London
30 April. Edinburgh, Scotland
19 March. London, England
24 February. Crieff, Scotland
11 February. Istanbul, Turkey
24 January. Kinross, Scotland
2015
12 December. London, England
21 October. Beirut, Lebanon
4 October. Dunblane, Scotland
13 August. Edinburgh Fringe, Scotland
11 August. Edinburgh Fringe, Scotland
11 June. London, England
28 April. London, England
2 April. Alexandria, Egypt
1 April. Cairo, Egypt
12 February. Valletta, Malta
2014
7 November: Bridge of Allan, Scotland
21 October: Edinburgh, Scotland
4 October: Brussels, Belgium
2 October: Edinburgh, Scotland
27 September: Maidenhead, England
20 September: London, England
13 September: Windermere, England
20 August. Edinburgh Fringe Festivel, Scotland
19 August. Edinburgh Fringe Festival, Scotland
1 June. Dollar, Scotland
4 May. Edinburgh, Scotland
9 February. Kinross, Scotland